FOUR NEW SONGS OUT TODAY – "ALL AGAIN," "FAMILY TIES," "CUE COUNTRY ROADS," AND "WEST OF LONESOME" – LISTEN HERE
"ALL AGAIN" MUSIC VIDEO DELIVERS AN EMOTIONAL GUT PUNCH. WATCH HERE
GODWIN OPENS ZACH BRYAN'S SOLD-OUT ARENA TOUR THIS MONTH, HIS OWN HEADLINE TOUR BEGINS IN SEPTEMBER
Family Ties Album Art | Courtesy of Big Loud Records | Download Here
MORGANTOWN, W.V. – Charles Wesley Godwin will release his third album, Family Ties, via Big Loud Records on September 22. Family Ties is a portrait of home, of relationships, of lessons learned and lived. Perhaps most exciting, the 19-track release showcases a tunesmith at the peak of his powers — melding melody with memories, workmanship with wisdom. Godwin demo'ed the songs that would become Family Ties on a Tascam 4-track (thanks to his love for Bruce Springsteen's seminal Nebraska) and then recorded them at one of his dream studios, Echo Mountain in Asheville, North Carolina, before he signed a record deal. Despite working with his long-time band, the Allegheny High, and long-time producer, Allegheny High guitarist Al Torrence, the road to Family Ties was not always a smooth one.
For a while there, Charles Wesley Godwin was in something of a funk. A typically prolific writer, and one who over his first two critically-acclaimed albums had proven himself to be a reflective and soulful songwriter and singer — a storyteller in the vein of his heroes like Kris Kristofferson, Willie Nelson, and Springsteen— Godwin found himself in a state of stasis last year. To hear him tell it, he was frozen in place — unable to find the words to what he hoped would become his new songs and under a level of pressure he'd never previously experienced.
And yet, what would ultimately inspire the man was right in front of him all along: family.
"I had to get back to the basics," says the introspective, self-aware artist of what finally set him and his new songs free. "I decided I was going to write about my life and my family. It's where my heart was guiding me: to be super personal and dig right into the weeds of my life." The resulting LP is a truly stunning achievement, and the culmination of years of hard work to arrive at this point.
The songs that comprise Family Ties are themselves portals into Godwin's life — tuneful tales of the native West Virginian's friends, family and foundation. Yes, Family Ties is an intensely intimate affair — images set to tune, so many of them specifically created for his own family members. There's the unflinching "Miner Imperfections," penned for his father; the mournful and contemplative "The Flood" for his mother; the beatific "Gabriel" for his son ("I guess what I am saying/is I am here to stick with you/if I could I'd never utter a single word that isn't true"); the melancholy yet hopeful "Dance in Rain" for his daughter; and the love letter that is the slow-rolling "Willing and Able" for his wife.
"All it was was just a matter of time and continued grinding," Godwin says without hesitation of what he believes has now allowed him to meet this moment — ready to unveil his most intensely personal and accomplished material yet, all while continually playing to some of the biggest crowds of his career.
"To me, the live show has been the great equalizer," Godwin continues. "After COVID, we went out there and just played our asses off everywhere all the time, every week. The tour never stopped. And we just built it ear by ear. We were just making this thing grow organically by putting on such a good show with so much heart. Eventually, I got momentum back on my side and just kept on going."
This trend — building up his fanbase in a grassroots manner and letting the music and live show speak for itself —continues to this day: whether he's headlining his own rowdy, raucous gigs, or opening for close friend and musical comrade, Zach Bryan, Godwin says his live performances have never been more rewarding. Or lively, for that matter. Perhaps it's because, as he proudly says, the brand of music he traffics in — namely story songs with a head full of heart and history — seems to be having a true moment. "My shows will range from 18-year-olds to 80-year-olds," Godwin notes with a smile of his diverse, highly enthusiastic, and ever-growing fanbase. "That's a pretty unique thing."
Godwin and the Allegheny High will head back out on the road this month as openers on Bryan's arena tour, then begin their own headlining trek in September. Many of Godwin's headline dates are already sold out, and many more will sell out soon. He'll headline the historic Gruene Hall in Texas for the first time in October. The first show sold out in less than twenty minutes. A second show was added and sold out in under 24 hours.
"There's a lot more people at my shows and they're a lot more excited than ever before," Godwin says with a sense of satisfaction. "I don't feel like a fish out of water anymore. I had fun when it was just 100 people back in 2021. Now that it's 10 or 20 times that, it's just even better."
Family Ties Tracklist
"Tell the Babies I Love Them (Overture)"(Charles Wesley Godwin)
"Family Ties" (Charles Wesley Godwin)
"Miner Imperfections" (Charles Wesley Godwin, Zach McCord)
"The Flood" (Charles Wesley Godwin)
"All Again" (Charles Wesley Godwin)
"Gabriel" (Charles Wesley Godwin)
"Dance in Rain" (Charles Wesley Godwin, Zach McCord)
"Another Leaf" (Charles Wesley Godwin)
"That Time Again" (Charles Wesley Godwin)
"Skyline Blues" (Charles Wesley Godwin)
"West of Lonesome" (Charles Wesley Godwin)
"Headwaters" (Charles Wesley Godwin)
"10-38" (Charles Wesley Godwin)
"Two Weeks Gone" (Charles Wesley Godwin)
"Soul Like Mine" (Charles Wesley Godwin)
"Willing and Able" (Charles Wesley Godwin)
"Cue Country Roads" (Charles Wesley Godwin)
"Take Me Home, Country Roads" (Taffy Nivert Danoff, William Danoff, John Denver)
"By Your Side (Underture)" (Charles Wesley Godwin)
** all songs produced by Al Torrence
Charles Wesley Godwin 2023 Tour Dates
Aug 9 – Minneapolis, MN – Target Center* – SOLD OUT
Aug 11 – Tulsa, OK – BOK Center* – SOLD OUT
Aug 12 – Tulsa, OK – BOK Center* – SOLD OUT
Aug 14 – Sioux Falls, SD – Denny Sanford PREMIER Center* – SOLD OUT
Aug 17 – Nampa, ID – Ford Idaho Center* – SOLD OUT
Aug 18 – Salt Lake City, UT – The Depot
Aug 19 – Las Vegas, NV – T-Mobile Arena* – SOLD OUT
Aug 20 – Bakersfield, CA – Mechanics Bank Arena* – SOLD OUT
Aug 23 – San Luis Obispo, CA – Fremont Theater
Aug 24 – Pioneertown, CA – Pappy + Harriet's
Aug 25 – Glendale, AZ – Desert Diamond Arena* – SOLD OUT
Aug 27 – Wichita, KS – INTRUST Bank Arena* – SOLD OUT
Sept 6 – Grand Junction, CO – Mesa Theater
Sept 7 – Aspen, CO – Belly Up Aspen
Sept 8 – Fort Collins, CO – Aggie Theatre – SOLD OUT
Sept 9 – Fort Collins, CO – Aggie Theatre – SOLD OUT
Sept 14 – Columbia, MO – Rose Park
Sept 15 – Dubuque, IA – Backwaters Stage at Q Casino^
Sept 16 – Kansas City, MO – The Truman
Sept 21 – Lewisburg, VA – Healing Appalachia
Sept 22 – Norfolk, VA – The NorVA
Sept 23 – Winston-Salem, NC – The Ramkat – SOLD OUT
Oct 12 – Louisville, KY – Mercury Ballroom
Oct 13 – Ashland, KY – Paramount Arts Center
Oct 19 – Baton Rouge, LA – Texas Club
Oct 20 – Fort Worth, TX – HWY 30 TX Music Festival
Oct 21 – New Braunfels, TX – Gruene Hall – SOLD OUT
Oct 22 – New Braunfels, TX – Gruene Hall – SOLD OUT
Nov 8 – Columbia, SC – The Senate
Nov 9 – Athens, GA – Georgia Theatre – SOLD OUT
Nov 10 – Asheville, NC – The Orange Peel – SOLD OUT
Nov 11 – Greenville, NC – The State Theatre
* w/ Zach Bryan
^ w/ Trampled By Turtles
CONNECT WITH CHARLES WESLEY GODWIN
WEBSITE | INSTAGRAM | TWITTER | FACEBOOK | TIKTOK | YOUTUBE
#   #   #
Media Contacts
For Charles Wesley Godwin
Rob Krauser | REK Room Media
For Big Loud Records
Jess Anderson | Big Loud Records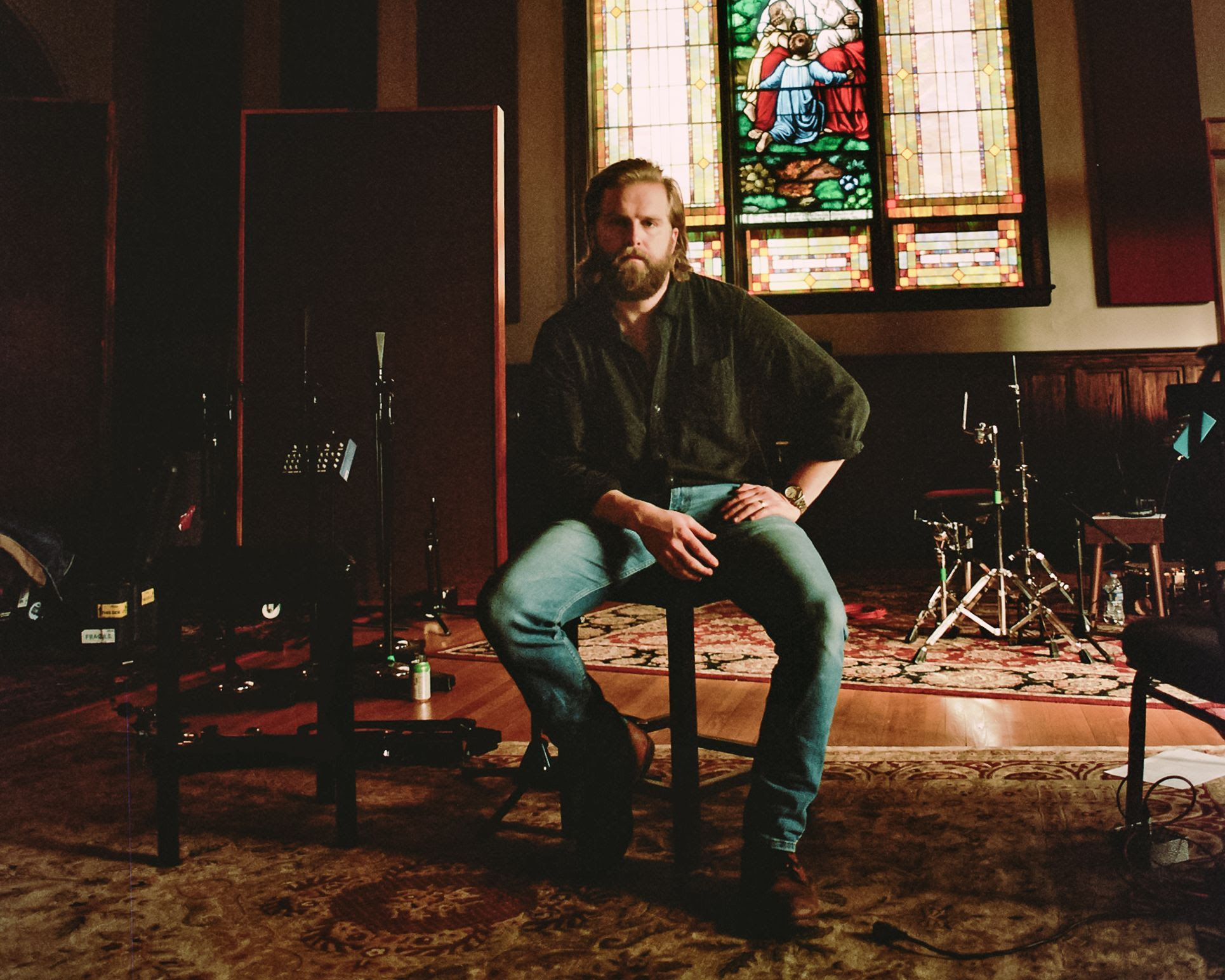 Charles Wesley Godwin | Image by Louie Nice | Download Here
RETURN HOME