TWO OF COUNTRY'S HOTTEST ACTS JOIN FORCES FOR A COVER OF WILLIE NELSON'S "NIGHT LIFE"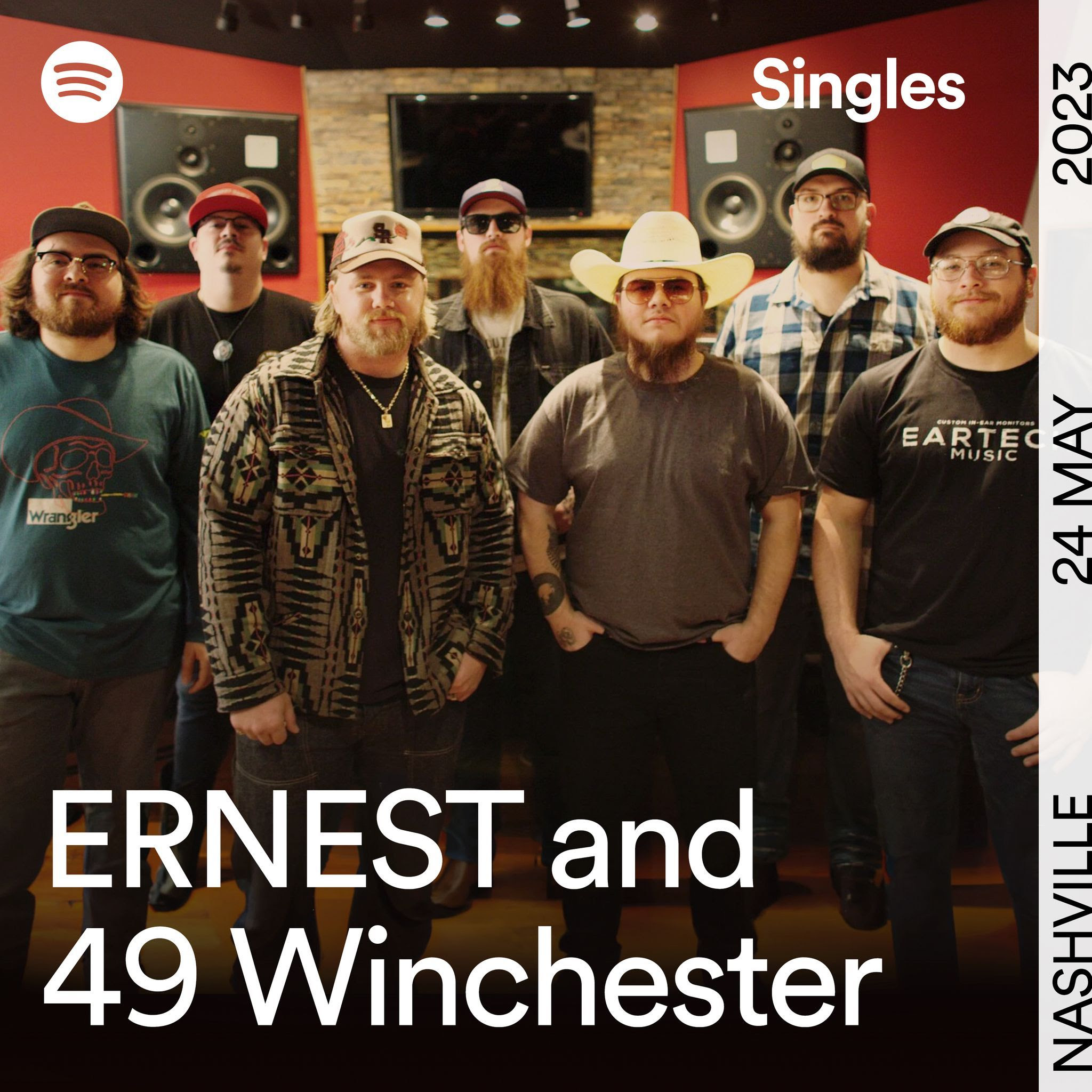 "Night Life" Spotify Singles Art | Courtesy of Spotify | Download Here
NASHVILLE, TENN. – For the very first time, country trailblazer ERNEST and Appalachian country soul group 49 Winchester are joining forces, combining their individually distinguished sounds for the latest installment of Spotify's Spotify Singles. Both genre innovators in their own right, together the two hot-rising acts continue pushing themselves outside the box with their collective take on Willie Nelson's legendary hit, "Night Life."
"Sometimes it feels good to get outside of the box and collaborate – that's what this town foundationally is built on," ERNEST says. "Working with the guys from 49 Winchester on this single was a great experience top to bottom, I'm glad we were able to hop in the studio together. I'm a big Willie fan and loved getting to do something that's a little different from what I normally do in the studio."
"We were super excited to record a Spotify Session and had a lot of fun in the studio with this cover," 49 Winchester adds. "We took inspiration from several different versions, including the George Jones / Waylon Jennings duet and The Highwaymen live album. Always glad to tip our hat towards Willie Nelson, who wrote the tune, and really showcase every member of the band. From the rhythm section holding it down, to the accents of the pedal steel, Tim on the piano & organ, Isaac trading guitar licks with Bus and vocal lines with ERNEST, it was a blast to make and we hope people have just as much fun listening."
The latest participants in the esteemed program, ERNEST and 49 Winchester join more than 300 artists across all genres to have the opportunity to record a new version of a song of their choosing. Putting their spin on the iconic 1960 Nelson original, the 2023 Spotify Hot Country Artists To Watch add their fresh styling of the tune to the list of legends who have shared their take of the timeless track including Aretha Franklin, B.B. King, Dottie West, and more.
ABOUT SPOTIFY SINGLES
Driving more than seven billion streams since the program began in 2017, Spotify Singles was created to give artists an opportunity to record new versions of their own songs, the songs of the artists they love, or an original song. To date, there have been over 700 recordings from more than 300 artists across all genres. The complete list of Spotify Singles can be found HERE.
ABOUT ERNEST
Nashville's most unpredictable hitmaker ERNEST is "The Charmer" (MusicRow), a triple threat talent and one of Music City's on the rise artist/writers who is changing the status quo. The two-time 2023 ACM Award nominee and 2022 Variety Hitmaker fuses influences ranging from Eminem to George Jones, crafting a twist-heavy verse style that's become his signature, proving its mettle, and earning him eight #1 hits to date. The eccentric free spirit and 2X CMA Triple Play Award winner just dropped the deluxe edition of his critically acclaimed album FLOWER SHOPS (THE ALBUM), rebranding the collection FLOWER SHOPS (THE ALBUM): Two Dozen Roses, doubling its track list with 13 fresh cuts. The March 2022-released original has been praised as one of Holler and The Tennessean's best albums of the year, showcasing the more classically country side of his craft. Nashville's "busiest – and most consistently successful – creative force" (The Tennessean) wrapped his first-ever sold-out headlining Sucker For Small Towns Tour this past fall. Continuing to put on a show that proves "ERNEST creates a sound all his own" (Pollstar), he delivers dynamic performances while on the road, now as direct support on Morgan Wallen's One Night At A Time World Tour, and on his forthcoming fall headlining This Fire Tour.
CONNECT WITH ERNEST
WEBSITE | FACEBOOK | TWITTER | INSTAGRAM | YOUTUBE
ABOUT 49 WINCHESTER
49 Winchester released their New West Records debut Fortune Favors the Bold last year to critical acclaim. Rolling Stone called them "Country Music's Buzziest of Buzz Bands" and also named the album one of the "Best Country Records of 2022," as did No Depression, Holler, PopMatters, Whiskey Riff, WMOT and more. The band has been selected as a Spotify "Hot Country Artist to Watch in 2023" and the album has quickly generated over 50 million global streams and over 20 million global streams of the single "Russell County Line." The band is nominated for "Duo/Group of the Year" at this year's Americana Music Association Awards and Fortune Favors the Bold debuted at #7 on the Billboard Top New Artist Chart, #7 on the Billboard Current Country Chart, and #10 on the Billboard Folk Americana Chart as well. Steadily becoming a must-see live act, the band will be supporting Luke Combs on his European Tour this Fall.
CONNECT WITH 49 WINCHESTER
WEBSITE | FACEBOOK | TWITTER | INSTAGRAM | YOUTUBE
For Spotify Singles
Brittnee Walker | Spotify
For ERNEST
Mackenzie Pepper | Big Loud Records
For 49 Winchester
Brady Brock | New West Records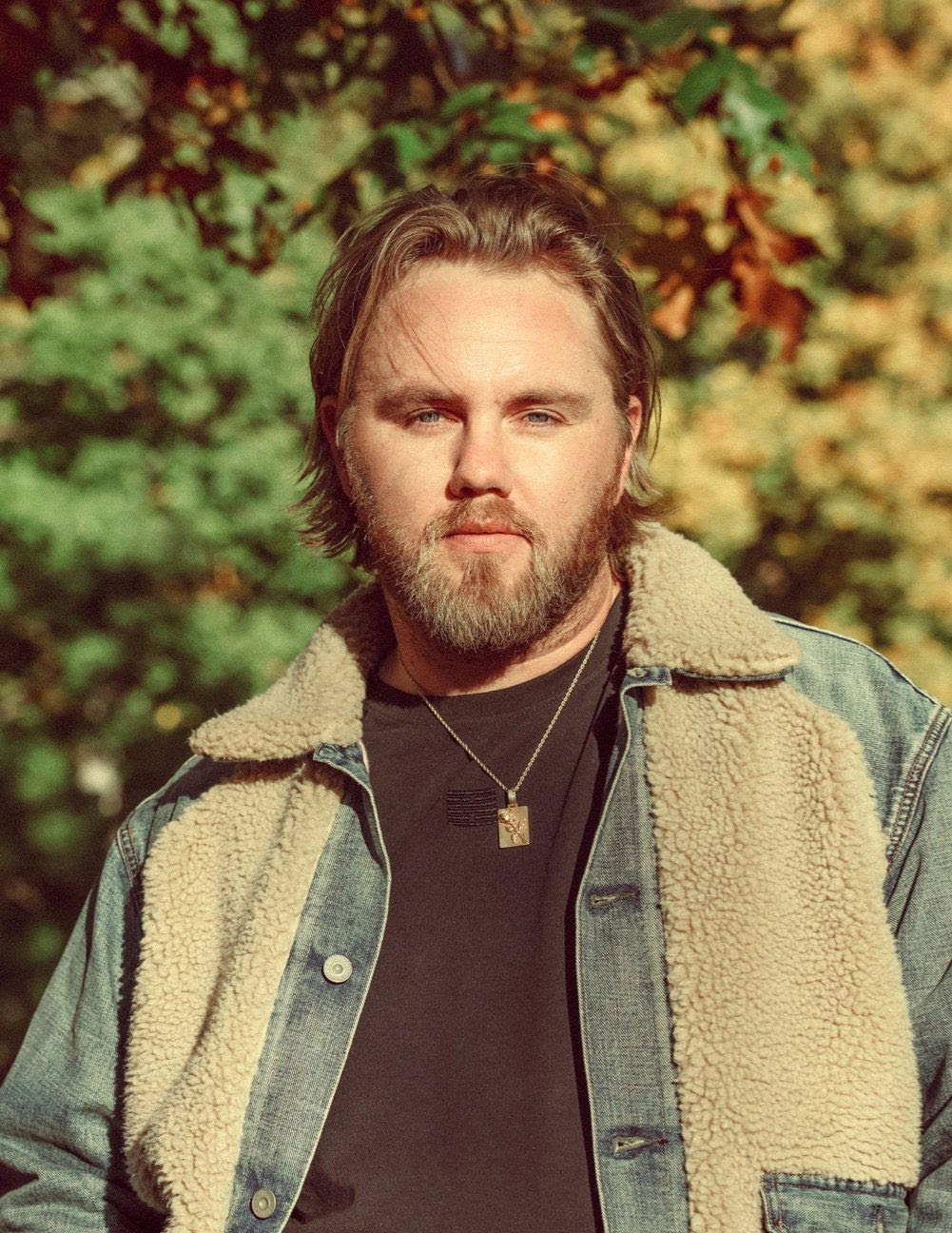 ERNEST | Image by Delaney Royer | Download Here
49 Winchester | Image by Joshua Black Wilkins | Download Here
RETURN HOME