CELEBRATES WIFE DELANEY WITH THE SENTIMENTAL TRACK
"The things she'll teach Ryman in this life by her actions will transcend anything he'll learn in a building." – ERNEST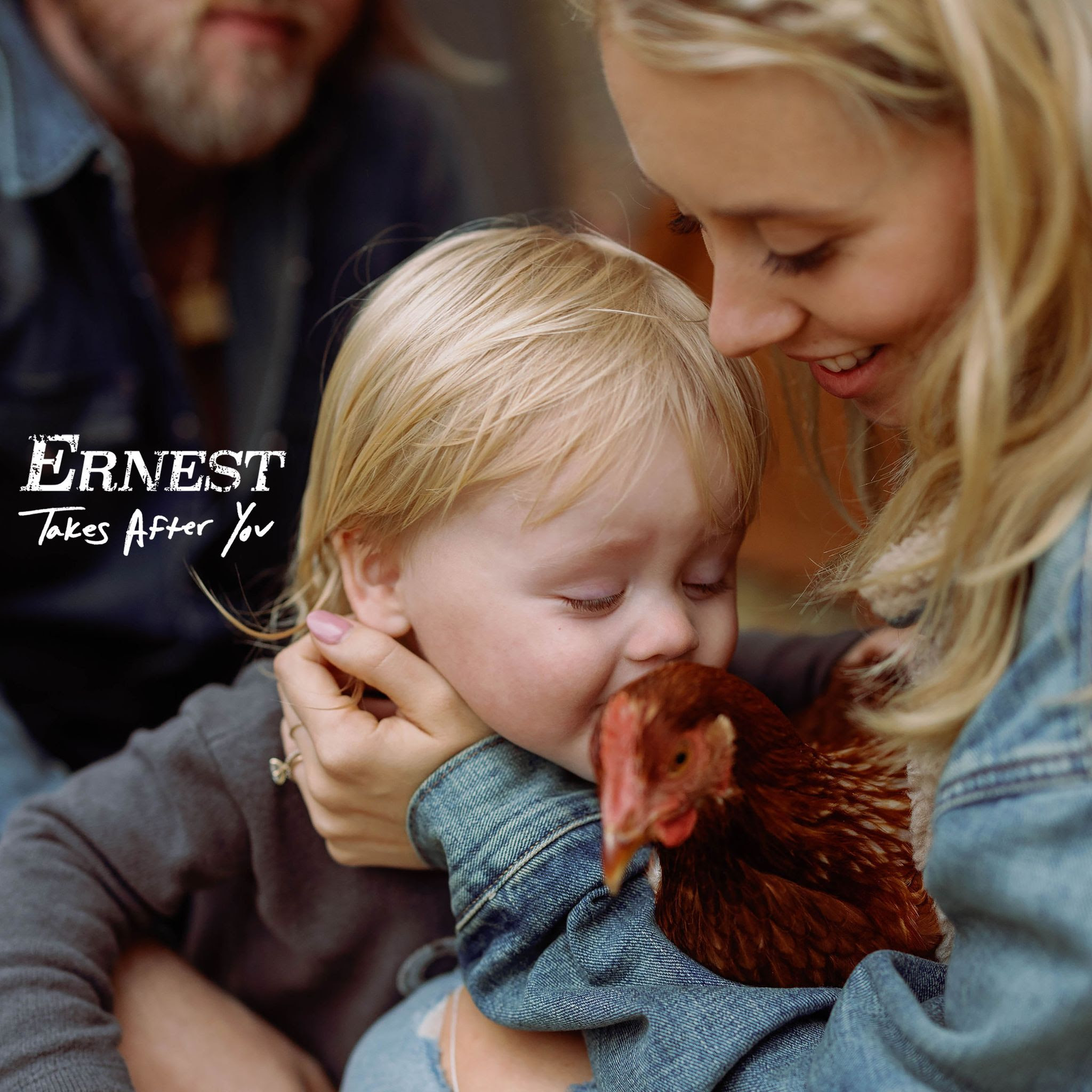 "Takes After You" Single Art | Courtesy of Big Loud Records | Download Here
NASHVILLE, TENN. – Country's fast-rising visionary ERNEST is back with a heartfelt prayer for his family today, celebrating Mother's Day and honoring his wife Delaney Royer on "Takes After You," out now. One of his more personal tracks to date, the esteemed storyteller humbly acknowledges his imperfections in the sentimental ode to parenting, the heartstring-tugging devotional hopeful that their son will take after her instead.
"I heard someone talking to Johnny Cash in a video," ERNEST shares. "They said 'Johnny I've known ya a long time. I got a son now, and if he don't take after Jesus, I'd be quite alright if he took after you.' So I immediately thought, I couldn't agree more with Ryman and Delaney. She is the most humble, kind, empathetic, nature loving, giving, selfless, and downright wholesome human I know. The things she'll teach Ryman in this life by her actions will transcend anything he'll learn in a building."
The 2X CMA Triple Play Award winner co-wrote "Takes After You" with Jordan Schmidt and Josh Thompson. Recognizing the profound impact of a mother's influence, he bares his heart simply:
I know that boy won't walk on water
'Cause he comes from my blood
And I pray one day he'll look back and
Not be all I was
He might not live by all red letters
Somethin' close to that will do
Oh if he don't take after Jesus
I hope he takes after you
"I want to instill in him a knowing of God and the importance of gratitude and faith," ERNEST continues. "My wild side has won too many times and I hope by my mistakes I can help him avoid some. But like the song says, if he don't take after Jesus, I hope he takes after you."
Listen to "Takes After You" here.
Accompanied by an official music video today, the clip compiles heartwarming family footage, showcasing cherished time spent together in the studio, on the road, and at home.
"This song is specific to me, but I think there are a lot of parents out there who likely feel the same as me. Y'all moms are something special, and a strong woman who leads by example will have an incredible impact on a young man. Thank y'all."
Watch "Takes After You" here.
The "Country star du jour" (American Songwriter) will celebrate this week in Dallas with back-to-back performances surrounding the 2023 ACM Awards. The 2X nominee for New Male Artist of the Year and Artist-Songwriter of the Year will perform at ACM Lifting Lives LIVE and at Opry NextStage Live as a member of the 2023 Opry NextStage class.
ERNEST will continue to bring the heat, lighting up stages nationwide on his just announced headlining This Fire Tour this fall, including two back-to-back nights at Nashville's Ryman Auditorium. He will continue as direct support for Morgan Wallen's One Night At A Time Tour through the end of 2023.
ABOUT ERNEST
Nashville's most unpredictable hitmaker ERNEST is "The Charmer" (MusicRow), a triple threat talent and one of Music City's on the rise artist/writers who is changing the status quo. A two-time 2023 ACM Award nominee, 2022 Variety Hitmaker, the chart-topping songwriter fuses influences ranging from Eminem to George Jones, crafting a twist-heavy verse style that's become his signature, proving its mettle, and earning him eight #1 hits to date. The eccentric free spirit and 2X CMA Triple Play Award winner just dropped the deluxe edition of his critically acclaimed album FLOWER SHOPS (THE ALBUM), rebranding the collection FLOWER SHOPS (THE ALBUM): Two Dozen Roses, doubling its track list with 13 fresh cuts. The March 2022-released original has been praised as one of Holler and The Tennessean's best albums of the year, showcasing the more classically country side of his craft. Nashville's "busiest – and most consistently successful – creative force" (The Tennessean) wrapped his first-ever sold-out headlining Sucker For Small Towns Tour this past fall. Continuing to put on a show that proves "ERNEST creates a sound all his own" (Pollstar), he delivers dynamic performances while on the road, now as direct support on Morgan Wallen's One Night At A Time World Tour, and on his forthcoming fall headlining This Fire Tour.
CONNECT WITH ERNEST
WEBSITE | FACEBOOK | TWITTER | INSTAGRAM | YOUTUBE
Media Contact
Mackenzie Pepper | Big Loud Records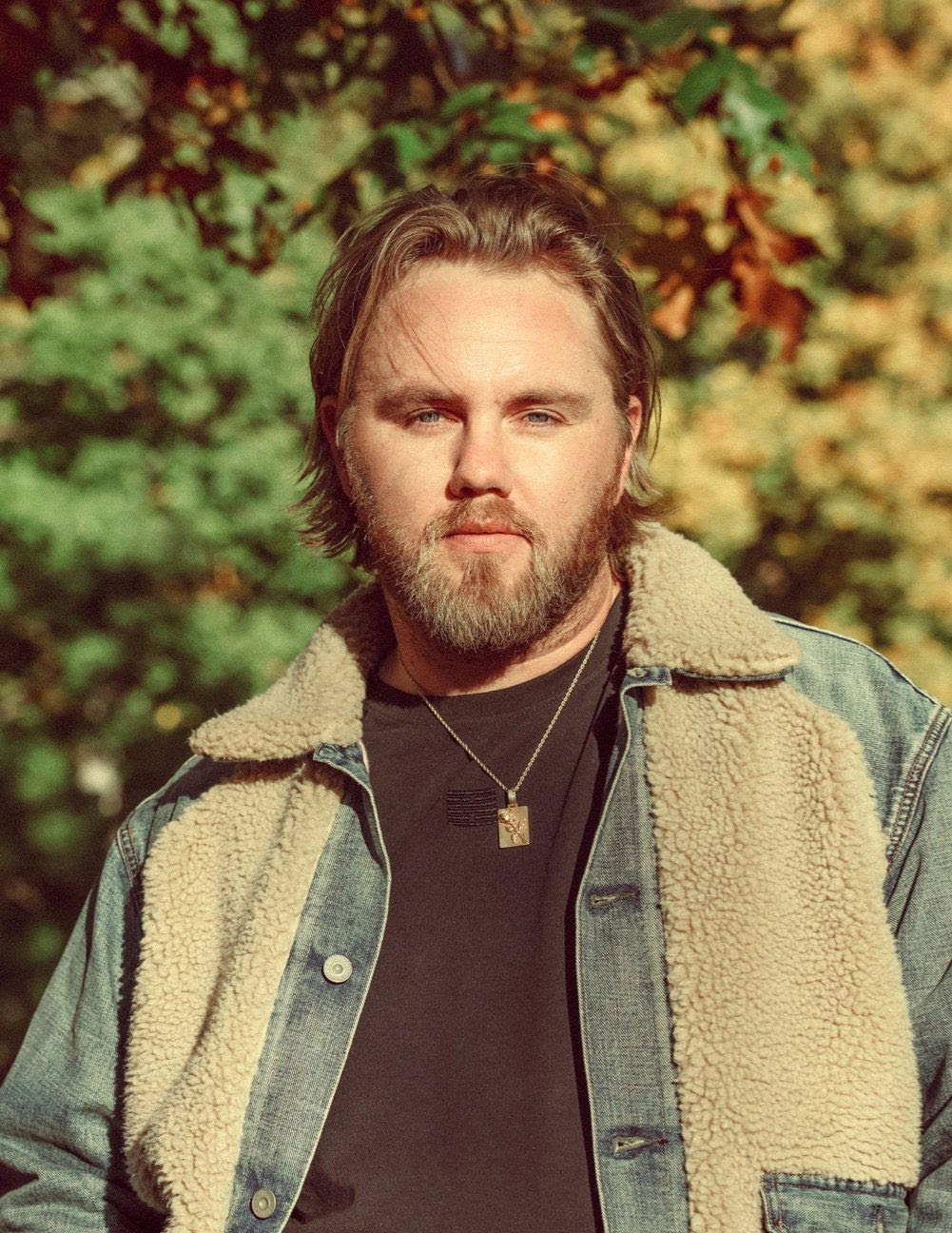 ERNEST | Image by Delaney Royer | Download Here
RETURN HOME