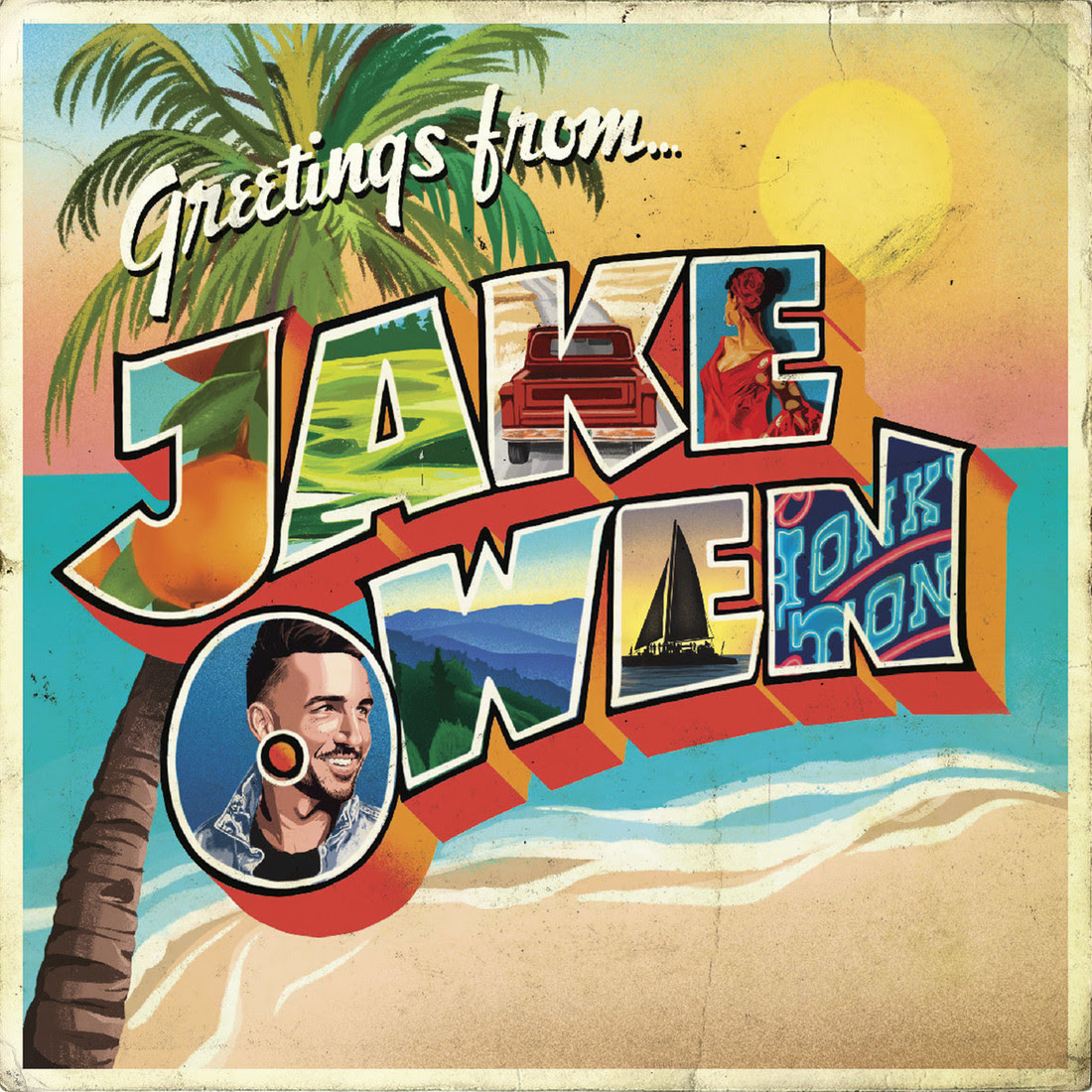 Platinum-selling Entertainer Releases First Full Length Project With Big Loud Records
—
 Album Features ACM Award-Nominated Single "Down To The Honkytonk," and #1 Platinum-Selling track "I Was Jack (You Were Diane)"
NASHVILLE, TENN. (Thursday, February 28, 2019) – Chart-topping singer/songwriter JAKE OWEN will release his next full-length album, GREETINGS FROM…JAKE, on March 29 on Big Loud Records. Announced today by The Tennessean, GREETINGS FROM…JAKE marks Owen's first major record release since signing with new label, Big Loud. With more than 3.4 billion global career streams to date, Owen's versatile talent continues to set the bar for anthem country with #1 hits like "Barefoot Blue Jean Night," "The One That Got Away," "Beachin'," "I Was Jack (You Were Diane)," and most recently, "Down To The Honkytonk." 
The ACM Award-nominated singer/songwriter's current Top 10-and-climbing single, "Down To The Honkytonk," follows Owen's seventh career #1, "I Was Jack (You Were Diane)." The John-Mellencamp inspired homage was also was also his first #1 single for Big Loud Records. Written by Rodney Clawson, Luke Laird and Shane McAnally, "Down To The Honkytonk" features Owen's "deep country timbre that'd make singers of two decades ago proud" (Taste Of Country) and marks the Florida-native's fastest-rising career single to date.
Also revealed today, the album's cover art was inspired by old time postcards from Owen's childhood and his Floridan roots, with a nod to Owen's new label home and a welcome invitation for fans to join him on this next chapter musically and in all areas of his life–music, film, golf, and at home.
GREETINGS FROM…JAKE is the follow-up to Owen's AMERICAN LOVE album, which debuted at No. 1 on Billboard's Top Country Albums chart and No. 4 on the Billboard 200 all-genre chart. The new album reunites Owen and producer Joey Moi, who produced some of Owen's biggest hits to date, including "Barefoot Blue Jean Night," "Alone with You" and "Beachin'." 
After taking the stage earlier this year to perform "Down To The Honkytonk" on Jimmy Kimmel Live! Owen was featured on the ABC national special "I'm Coming Home," which honored his work with The Jake Owen Foundation and St. Jude from his hometown of Vero Beach, Florida. In addition to taking the national TV stage, Owen recently performed live at the Daytona 500 and played in the AT&T Pebble Beach Pro-Am.
"Down To The Honkytonk" is currently available across all digital retailers. For more information, visit JakeOwen.net or Facebook at www.facebook.com/jakeowen, and follow him on Instagram @jakeowenofficial and Twitter @jakeowen.
RETURN HOME