RAVED-ABOUT SINGLE "SHIRLEY TEMPLE" SPINNING NOW ON THE HIGHWAY
Lauren Waktins is SiriusXM The Highway's Newest "Highway Find" | Image by Brayln Kelly | Download Here
PHOTO ID (L-R): Kathleen Shea (Program Director, SiriusXM), Lauren Watkins, Buzz Brainard (Host, SiriusXM's The Highway)
NASHVILLE, TENN. – After announcing her signing to Big Loud Records / Songs & Daughters and the release of her debut EP last month, Nashville native songbird Lauren Watkins is adding another impressive accolade to a stacked 2023, selected this past Friday (5/12) as SiriusXM The Highway's newest "Highway Find."
Performing at SiriusXM's Music Row Happy Hour live from Margaritaville in downtown Nashville, Watkins was blown away when host Buzz Brainard surprised her with the news. Brainard put the cherry on top of the big moment, treating listeners nationwide to a listen of "Shirley Temple," a song that Billboard calls "a study in contrasts and jealousy" and the channel's newest single.
A coveted honor within the country music community, the "Highway Find" program is part of SiriusXM The Highway's commitment to spotlighting outstanding new talent in the genre. Watkins joins an elite group of power players with the accolade, including 2022 ACM New Male Artist of the Year Parker McCollum, reigning CMA Entertainer of the Year Luke Combs, labelmate Griffen Palmer, Gabby Barrett, Maren Morris, Dan + Shay, Florida Georgia Line, and many more.
ABOUT LAUREN WATKINS
Drenched in authenticity and rife with barstool charm with an addictive, Tennessee limestone gravel in her voice, Nashville-born and bred songbird Lauren Watkins writes, breathes, and lives country music. The 23-year-old original grew up on the outskirts of Guitar Town, mesmerized by a jukebox rotation of country music, from outlaws like Willie Nelson and Sheryl Crow to chart-toppers Eric Church, Miranda Lambert, and Chris Stapleton. Moving back after four years at Ole Miss, Watkins' unyielding, turn on a dime lyricism quickly caught the attention of GRAMMY-nominated multi-hyphenate Nicolle Galyon, who signed her to publishing and recording contracts with Songs & Daughters / Big Loud Records almost instantly. Honing in on a sound that's both reverent of the genre's roots and in lockstep with where it's headed next, she's introducing her take on country music now with seven-song teaser set, Introducing: Lauren Watkins. Catch her touring the new music on the road all summer long at notable fairs and festivals including Carolina Country Fest, Nashville's CMA Fest, Faster Horses, Watershed Festival, TidalWave Music Festival, and more.
CONNECT WITH LAUREN WATKINS
WEBSITE | INSTAGRAM | FACEBOOK | TIKTOK | YOUTUBE
Media Contact
Jess Anderson | Big Loud Records
Lauren Watkins is SiriusXM The Highway's Newest "Highway Find" | Image by Brayln Kelly | Download Here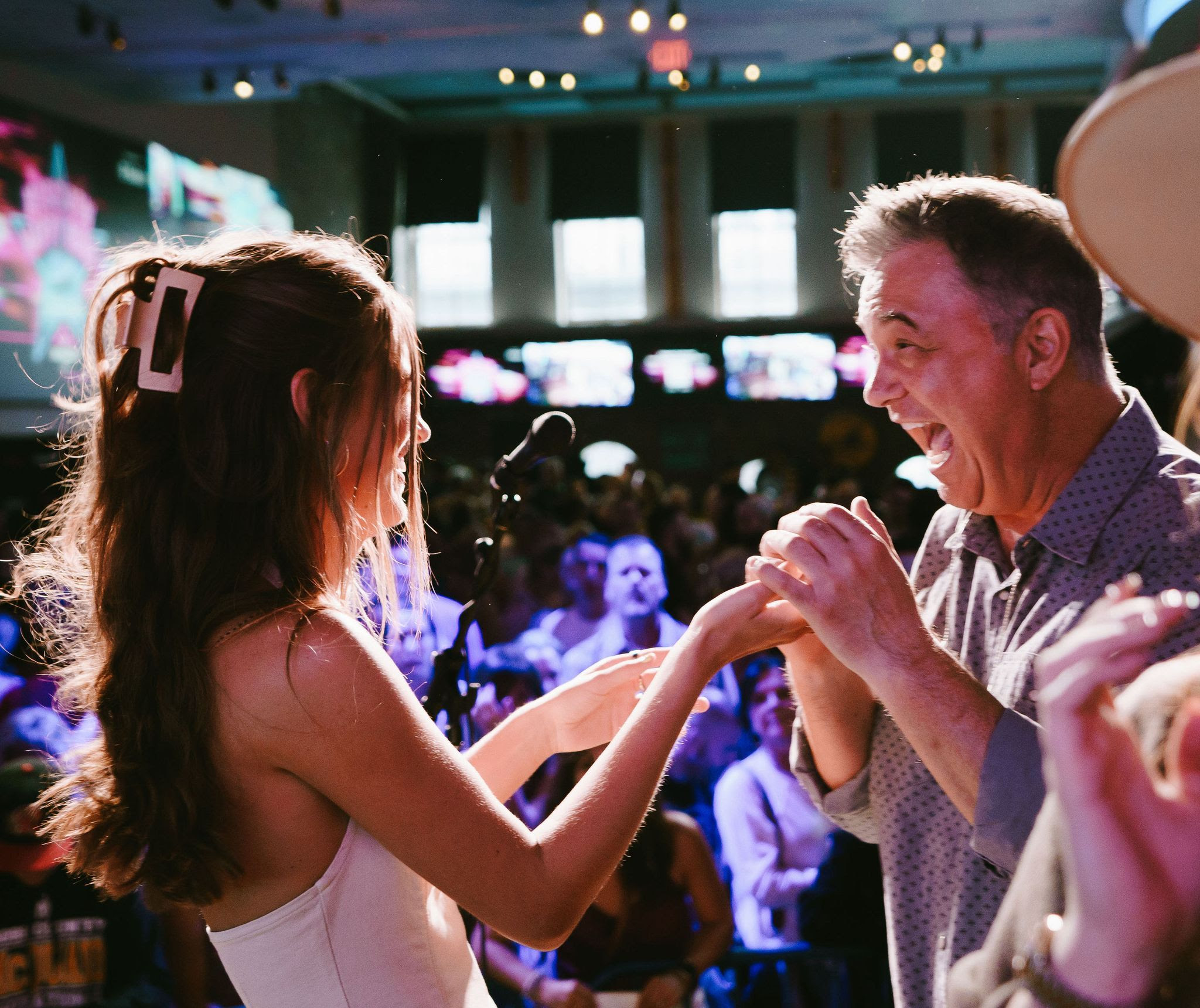 Watkins celebrates being SiriusXM The Highway's newest "Highway Find" with Buzz Brainard on stage at Friday's Music Row Happy Hour | Image by Brayln Kelly | Download Here
Watkins celebrates being SiriusXM The Highway's newest "Highway Find" | Image by Brayln Kelly  Download Here
PHOTO ID (L-R): Camille Kenny (Sr. Director of A&R, Big Loud Records), Melanie Mulrain (Day-to-Day Manager, Songs & Daughters), Greg Thompson (President / Partner, Big Loud Management), Kathleen Shea (Program Director, SiriusXM), Lauren Watkins, Buzz Brainard (Host, SiriusXM's The Highway), Brittani Koster (Sr. Manager of Streaming, Big Loud Records)
RETURN HOME