REIGNS #1 ATOP SEVEN ADDITIONAL BILLBOARD CHARTS
INCLUDING ALBUM SALES, TOP COUNTRY ALBUMS, AND TOP ROCK ALBUMS
TUNE IN: ENTERTAINMENT TONIGHT STOPS BY HARDY'S HEADLINE SHOW AT LOS ANGELES' TROUBADOUR ON CBS
the mockingbird & THE CROW Album Art | Courtesy of Big Loud Records / Big Loud Rock | Download Here
NASHVILLE, TENN. – Topping off a week full of career highs, Big Loud genre-bender HARDY is celebrating sophomore album the mockingbird & THE CROW in a big way, earning a first week debut at #4 on the Billboard 200 Albums Chart.
"Circling out into the stratosphere and beyond" (MusicRow), the mockingbird & THE CROW kings SEVEN additional Billboard charts this week, sitting atop their Top Album Sales, Top Country Albums, Top Rock Albums, Top Hard Rock Albums, Top Rock & Alternative Albums, Top Current Album Sales, and Independent Albums charts.
"It's just beyond every expectation that we ever had," HARDY reacts. "To have the #1 album in both country and rock at the same time is so crazy and validating. I'm grateful to country and rock radio, our partners, everyone for embracing these songs and this record. Most of all, thank you to the fans for getting it and responding like this, it means the world to me."
This week, get an exclusive inside look behind last week's Los Angeles double header concert event when HARDY sits down with Entertainment Tonight's Cassie DiLaura at The Troubadour to chat all things album, newlywed life, his upcoming headline the mockingbird & THE CROW tour, and the one-night-only, two-stop showcase that launched a record week (check your local listings).
CRITICAL PRAISE FOR the mockingbird & THE CROW
"It's ambitious, messy, and more than a little audacious in concept, but not so heady that it couldn't soundtrack a lively Saturday night among friends. But then, that's Hardy in a nutshell: capable of writing the big hits for radio, obstinate enough to do something completely unexpected, and savvy enough to find the throughline for it all." – Rolling Stone
"For Hardy, a rock-loving country star, shocking his audience in this way is exactly the point." – SPIN
"norm-busting, unbridled 17-track set that finds HARDY in full, centered possession of his musical range." – Billboard
"vivid storylines and honest lyrics…memorable vocals and ear-grabbing production." – American Songwriter
"HARDY cracks the dirtiest little secret many on Music Row don't want to acknowledge wide open." – HITS
"HARDY makes a bold pledge for the rest of his country career on the mockingbird & THE CROW where he reclaims and re- hardens the term "country rock." – Nashville Lifestyles
"In a genre that chases radio hits and big individual songs, HARDY has produced a concept album that blows the doors off everything that has gone before." – Entertainment Focus
"He's got one foot in the industry, trying to make country music, and he's got another foot that wants to kick it all down and destroy it. It's like he resents himself, even as he loves where he's from. It's that tension that always makes for great art." – Grady Smith
"an absolute triumph." – Rush On Rock
"the mockingbird & THE CROW is an important album, because when you listen, you're not just listening to HARDY. You're listening to the half a dozen other artists that he writes for, and you're listening to an influential character that others in the industry attempt to emulate." – Saving Country Music
"HARDY is breaking the mold." – BeatRoute
ABOUT HARDY
Big Loud Records' heavy-hitter HARDY has never been just one thing. Uncaging his next chapter now, HARDY introduces the mockingbird & THE CROW, his dichotomous, 17-track sophomore album and the follow up to critically acclaimed 2020 debut, A ROCK. HARDY is the reigning ACM Songwriter of the Year, the 2022 BMI Country Songwriter of the Year, and a two-time AIMP Songwriter of the Year, additionally nominated for New Artist of the Year, Song of the Year, and Musical Event of the Year at the 2022 CMA Awards. One of CRS' 2021 New Faces of Country Music and a two-time CMA Triple Play award recipient, the pride of Philadelphia, Miss. has earned his reputation as "a breakout in the making," (HITS) and "a promising purveyor of keeping the spirit of classic heavy Southern rock alive" (American Songwriter). HARDY has written 12 #1 singles since 2018, including his own double platinum #1 single "ONE BEER" feat. Lauren Alaina + Devin Dawson, and chart-topping Dierks Bentley + BRELAND collaboration, "Beers On Me." He's previously toured with Thomas Rhett, Morgan Wallen, Florida Georgia Line, Jason Aldean, Cole Swindell, and more, and will launch his sold-out headlining the mockingbird & THE CROW Tour in February.
CONNECT WITH HARDY
WEBSITE | FACEBOOK | TWITTER | INSTAGRAM | TIKTOK | YOUTUBE
Media Contact
Jess Anderson | Big Loud Records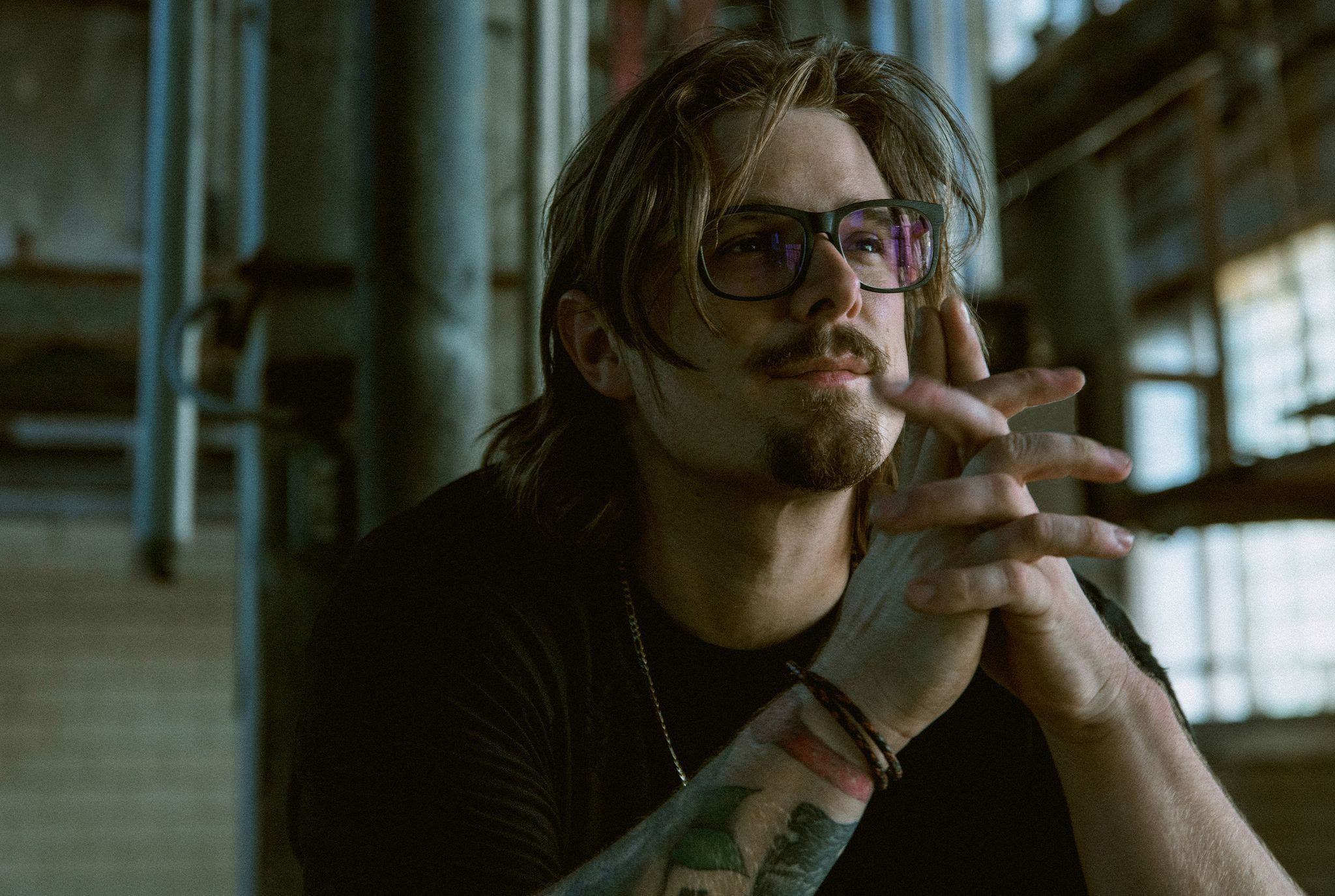 the mockingbird | Image by Ryan Smith | Download Here
THE CROW | Image by Tanner Gallagher | Download Here
RETURN HOME